February 21st, 2008
aidoru_ya
is not affliated in anyway to idolshop
we only sell Original J.E. items.
We are having a sale to clear everything out latest by 21st March for all payments and a first-come-first-served basis.
* we did not take pics of posters because we do not want to damage or open them.
If you would like to see images of them I suggest maybe news_jpop or other fansites or communities as they would most likely have them.
All goods are
NEW & SEALED.
Prices
DO NOT INCLUDE SHIPPINGPayment accepted:
Paypal, Concealled Cash[in Yen] @ sender's risk
Bank Deposit available to AU orders only.(via my friend's bank acc)
Orders with pamphlet and is 10000¥ or more will be given ONE free NewS Calendar 2008-2009 / Kurosagi flyer.
limited amounts = first-come-first-serve basis.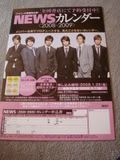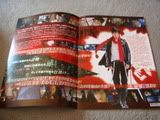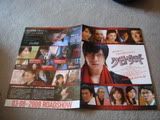 please click on all thumbnails for bigger images
applicable to order of con goods only.
Please copy and fill in the following.
My collegue and I will get back to you ASAP.
there is a sample in the comments of this post
(
images & price under the cut
Collapse
)
you can also download the images that I have printed on PDF format.
thumbnail scans of what shop pics are for sale also included in the file.
MU
|
MF
|
SS
5.32mb
shop pics are jrs,k8(ryo),kt,news
*im helping my friend ryuenuriko include her news 07 live shop pics in the above pdf file.*
her shop pics are same price as teshige's but it is located in AU
all pics are 350yen
shipping is 200yen every 8 pics
(shipping free when bought with con goods)
SOLD OUT
-kattun 042 519 |
-news 116 117 120 192 261 271 | 103 106 293 298 309 |
regarding previous orders,
If you have paid, to my knowledge all paid items have all been sent out.
please email to aidoruya@gmail.com if for any enquiries regarding the postage of previously paid goods ONLY.
all other new enquiries pls comment here & I will do my best to answer.
**I'm no longer active on LJ but I will forward all comments that I get from this post to my friend, if you would like to enquire about something then could you kindly leave an email add that she could reply to
Thanks.
p.s.